Neurology 2019
ABOUT CONFERENCE
The EuroSciCon will be organizing the Neurology 2019 which is going to be held from March 04-06, 2019 in Amsterdam, Netherlands, focusing on current and future advancements in Neurology. The theme of this year's meeting is "Insights in Neurology & Neurosciences : Tiny Neuron to the Nervous System", which will provide an international platform for discussion and sharing the emerging research in the field of Neurology for present and future expansions in various fields of neurology such as Neuroimmunology, Neurological disorders like Alzheimer's & Parkinson Disease, Neuro Oncology, Neuroimaging, Neuroscience and expertise meeting. World-leading Neurologist, Health practitioners, Educators and Researchers will present their novel research and provide an insight to the current research in Neurology and Neuroscience.
What's new?
In case you had missed the Neurology 2018, which was held in July in Paris, France.. Here comes the Neurology 2019 which includes international attendee workshops, Lectures, Symposia and Exhibitions. We welcome the world leading experts in the field of Neurology and Neuroscience, who will be throwing a light on the advancements and current research in Neurology. So, come and join leading experts and allied professionals from March 04-06, 2019 in Amsterdam, Netherlands.
About Amsterdam, Netherlands
Amsterdam is the capital of Netherlands. Amsterdam is a beautiful place to visit, from the famous Amsterdam canals to world-famous Amsterdam museums and historical Amsterdam sights. It is one of the most romantic and beautiful cities in Europe. It has various out of date blessed spots and various grand show corridors and what's more the business capital of the Netherlands and outstanding amongst other cash related concentrations in Europe.
Past Conference Report : Neurology 2018
4th EuroSciCon Conference on Neurology & Neurological Disorders was held on July 12- 13th in Paris, France, with theme, Expanding horizons in Neurosciences : New approaches to Brain Activation. The Conference provided a platform for the Speakers all over the world to share their research work on Neurology and Neurosciences. Even students from various countries shared their research by participating in the Young Research Forum category.
Last but not the least, posters were presented by students and academicians, so they overcome their fear and participate without any hesitation.. And even the best poster presentation was given, which was received by Ms Asha Spandana, from India.
Neurology 2018 was a successful meeting with 60+ attendees, including 8 Key Note Speakers. A motivating meeting for the young Researchers and an international platform to discuss among the Speakers.
Sessions of Day 1 & Day 2 included
Day 1: (Chaired by Jacqueline London & Co-chaired by Martine Hammann)
Clinical NeuroSciences | Neuro Immunobiology | Neurological Disorders | Neuro Imaging | Cognitive Neuroscience | NeuroGenetics | Neurology
Day 2: (Chaired by Alessia Cedola & Co-chaired by Didier Pinault)
Neurological Disorders | Parkinson's Disease | Cognitive Neurosciences | Neurophysiology | NeuroBiology | Alzhemier's Disease | Neuroimaging
And our Key Note Speakers, which added the best to the part of our Program, Our Key Note Speakers were,
Jean Pierre Changeux, France
Marina V Zueva, Russia
Roxanna O Carare, UK
Hadi Eltonsi, Egypt
Ece Genc, Turkey
Ivet Koleva, Bulgaria
Yun Hee Kim, South Korea
Alessia Cedola, Italy
And our moderators, who did their best, to go everything so smoothly at the Conference, Thanks to Dr Audrey Brumback, USA, who moderated for the first day of the conference, and Ms Leanne Greene, UK and Ms Jenny Garzón, Colombia who moderator for the second day!!
Our heartiest thanks to all our participants, without whom this meeting would be impossible and won't achieve this success
Have missed the chance to participate at Neurology 2018??
Join us at Neurology 2019, on March 04-06, 2019, in Amsterdam, Netherlands!!
Why don't we meet again??
Sessions & Tracks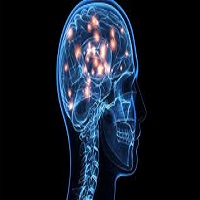 Neurosciences is the study of the Nervous system. Clinical Neuroscience which is the branch of Neuroscience, deals with the mechanisms underlying the diseases and disorders of central nervous system. It also involves the diagnosis and treatment methods for the existing neurological implications in patients. Thus research is going on to develop novel methods for the treatment of these disorders
Huntington Disease
Autism
Down Syndrome
Neurological AIDS
Bipolar disease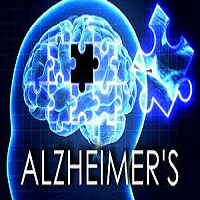 Alzheimer disease is neurological disorder which could cause the neurodegeneration of nerves. The major symptom that are involved in the Alzheimer includes short-term memory loss. As the disease enters into the later stages of Alzheimer, the patient starts facing problem with language, disorientation, behavioral changes and loss of motivation.
Memory Loss
Dementia
Stages of Alzheimer Disease
Signs and symptoms of Alzheimer disease
Behavior Changes
Parkinson Disease is a neurodegenerative disorder, that leads to deterioration of the motor neuron functions. This loss in function generally occurs due to loss of production of neurotransmitter known as dopamine from the brain cells. The symptoms include, shaking, slowness of the movement, walking difficulty, behavioral changes. Dementia occurs at the later stage of the disease.
Treatment for Parkinson Disease
Diagnosis for Parkinson Disease
Brain Cell Death
Animal models used for Parkinson Disease
Symptoms of Parkinson
Neurology & Neurological Disorders: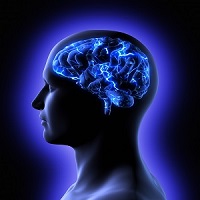 Neurology can be defined as the study of nervous system as well as diseases related with the central nervous system including brain and spinal cord. The Central Nervous System controls the coordination activities of the body. Neurology also includes treatment and diagnosis of the diseases caused to the nervous system. Vascular neurology is the one that deals with the evaluation and treatment of diseases that directly affect the structure of the blood vessels supplying the brain and thus directly affecting the function as well. Neurological disorders are the type of disorders that are caused due to improper functioning of brain and spinal cord and the connecting nerves.
General Neurology
Central Nervous System
Vascular Neurology
Cerebrovascular Diseases
Sports Neurology
Neuro Medicines
Epilepsy
Amnesia
Neuropathy
Neonatal Neurology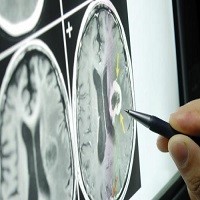 Neuro Oncology involves the study of brain and spinal cord impairment which may include life threatening and dangerous tumors, specially of brain. Cancer spreads the nervous system by metastasis or can directly invade the nervous system. The commonly used treatments for brain tumors include radiotherapy, chemotherapy and neurosurgical interventions. Brain metastasis is of greater challenge for the researchers dealing in this field.
Tumors of the Central Nervous System
Brain Metastasis
Radiation Oncology
Extrapyramidal Diseases
Skull Metastasis
Treatments involved in Brain Tumors
Advancements in Neuro Oncology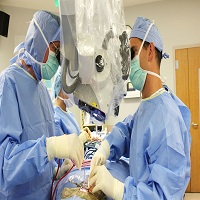 Neurological surgery is a type of surgery involving operative or non-operative kind of surgery to rehabilitate the functions related to the central nervous system involving brain and spinal cord. The need of neurological surgery is for the pain that may occur in brain due to some neurological disorder or some pathological process that may have resulted in different functioning of the central nervous system. Pediatric neurosurgery deals in treating the children's nervous system problem such as head and spine deformations.
Spinal Neurosurgery
Peripheral Nerve Surgery
Pediatric Neurosurgery
Epilepsy Surgery
Brain Neurosurgery
Advancements in Neurological Surgeries by Operations
Neurochemistry is the study of Neurochemicals (neurotransmitters, neuropeptides) that have a direct impact on the functioning of the neuron. It also include the different chemical processes that occur in the brain.Neurotransmission is kind of signal transmission that involves neurotransmitters that are released by neuron, such as glutamate, aspartate, nitric oxide and dopamine which, further bind to a target receptor present on another neuron.
Neurochemicals
Psychopharmaceuticals
Synaptic plasticity
Chemical processes occurring in brain
Neuroprotection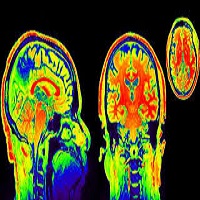 Neuroimaging involves the various techniques involved in imaging of the brain and thus helping us to know the structure function relationship of the brain. Functional imaging is also used for the diagnosis of the various metabolic diseases such as Alzheimer's disease and can be used for the cognitive physiology and neurological physiology. CT (Computed tomography) scanning is a type of Neuroimaging technique that use X-rays for imaging the brain from various angles. Techniques are emerging in the field of neuroimaging for getting the technique better every time.
Advancements in Brain Imaging Techniques
Use of Neuroimaging in various Diseases
Neuroradiology
Brain Monitoring
Implant Technologies
Stem Cells & Neurological Disorders:
Stem cell is an undifferentiated cell that is capable to give rise to a new cell. Research has shown that these cells are capable in the treatment of Neurological Disorders such as Parkinson, Alzheimer disease, Battens disease and many other neurological disorders. They can also be used for Spinal cord injury.
Spinal cord injury
Amyotrophic lateral Sclerosis
Stem cell approach for Inflammatory diseases
Cerebral Palsy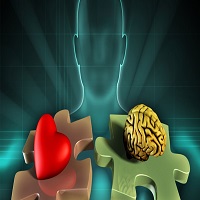 Neuro cardiology is the study of Interaction between heart and brain. It generally deals with the effect of stress on the heart. The cardiovascular system is under the regulation of the nervous system. An appropriate balance in the hormone levels, kind of life style, environmental conditions play a very important role in maintaining a good relation between heart and brain.
Stress
Cardiovascular diseases
Brain Injury
Interactions between heart and brain
Heart failure
Hypertension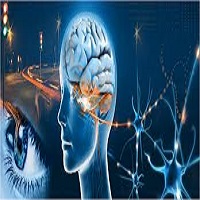 Neuro- ophthalmology is the study of visual system disorders that further arises due to some neurological disorders. The visual system disorders include, eye movements control, pupillary reflexes.
Visual System disorders
Eye muscle surgery
Optic Neuropathy
Seizures of eye
Optic Neuritis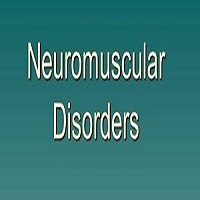 Neuromuscular diseases are those diseases which lead to impairment of muscles and directly affect their functioning. Various Neuromuscular diseases include movement disorders, muscle disorders, Myasthenia gravis etc. Symptoms of Neuromuscular diseases include, muscle pain, numbness, double vision, breathing problems, movement problems etc.
Paralysis
Spinal muscular atrophies
Amyotrophic lateral disease
Diagnosis of Neuromuscular diseases
Myasthenia Gravis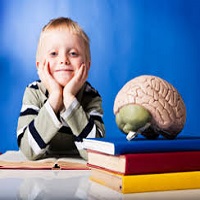 Pediatric Neurology is the study of Neurological disorders in children. Some of the neurological disorders of children includes, Rett Syndrome, Muscular dystrophy, Congenital myopathies and pediatric sleep disorders.
Pediatric Neurological disorders
Therapies for Child Neurological Disorders
Rett Syndrome
Muscular dystrophy
Congenital myopathies
Neurogenetics is the study of role of genetics for the proper development and functioning of the nervous system. The knowledge of gene loci show a good linkage of neurological disorders including Alzheimer and Parkinson disease. The major animal that has been studied for neurogenetics include Drosophila, Zebrafish.
Gene Sequencing for Neurological disorders
Model organisms in Neurogenetics
Behavioral Neurogenetics
Neurogenesis
Neural Development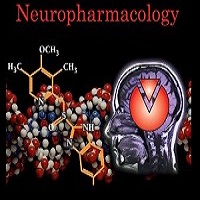 Neuropharmacology is the study of drugs that are specifically used for the treatment of various neurological disorders, like Huntington disease, Alzheimer, Parkinson disease, Multiple Sclerosis etc. These drugs directly help in the cure for the neurological disorders. Research is going on for the treatment of the neuropathic pain.
Study of drugs for neurological disorders
Effect of drugs for neurological disorders
Current research in neuropharmacology
Pharmacokinetic studies
Pharmacodynamic studies
Clinical Neuropharmacology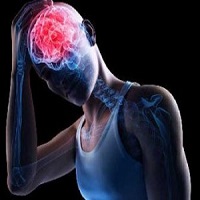 Stroke is a disorder that occurs, when the flow of blood supply to the brain is blocked, or a particular blood vessel ruptures, thus leading the brain tissue to its death. Strokes are of various types such as, Ischemic Strokes, Hemorrhagic Strokes and Transient strokes.
Muscle Weakness
Cell death
Ischemic Stroke
Speech problems
Medical diagnosis
Hemorrhagic stroke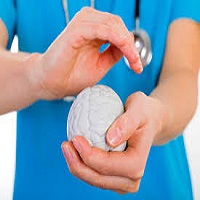 Psychiatric Nurse is a nurse, who has specialized in the mental health and can take care of person of all ages which face a problem of mental illness.
Psychiatric Medication
Care of patients suffering with mental illness
Organization of mental health care
Psychiatric Nursing
Healthcare nursing
Neurodevelopment therapy is a type of therapy that includes a holistic and individualized method (involving various therapies like speech therapy and physical therapy) based on rehabilitation of a person with neurological disorder. Neurodevelopment therapy is the best way to understand an individual brain injury and the movement patterns of patient thus helping in treatment of the disease that restrict movement or limit movement.
Effects of Neurodevelopment Treatment on Individual
Effectiveness of Neurodevelopment therapy for various Neurological Disorders
Neurodevelopment Therapy for Rehabilitation
Neurodevelopment Treatment for Children
Future Aspects for Neurodevelopment Therapy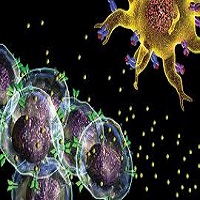 Neuro Immunobiology is the field that combines both neurology as well as immunology. It contributes in the development of new pharmacological treatments for various neurological conditions or disorders related to health. There are various neuro immunological diseases such as Multiple Sclerosis, Neuromyelitis optica, Transverse myelitis, out of which Multiple Sclerosis is the most common and causes inflammation of the CNS.
Neuroimmune System
Neuro - endocrine Networks
Neuro Immunological Disorders
Multiple Sclerosis
Neuro-immune Interactions
Psychoneuroimmunology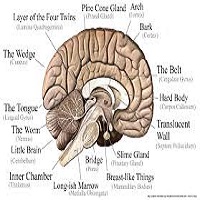 Neuroanatomy involves the study of anatomy and organization of the central nervous system. The nervous system composes, Neurons, Glial cells and extracellular matrix.
Organization of Nervous System
Model system for study of brain
Computational Neuroanatomy
Markers for Neuroanatomy
Structure of brain
Neurotoxicology is the study that deals with toxicity of the central nervous system and hence affecting the brain and destructs the nerve tissue. Toxic substances, such as Tetrodotoxin, Conotoxin, Chlorotoxin, causes neurotoxicity thus directly affecting the brain and related functions. Neurotoxicity can also occur due to drug therapies, organ transplant or exposures to heavy metal.
Neurotoxins
Neurotoxicity
Drugs causing Neurotoxicity
In vitro Neurotoxicity Testing
Endogenous Neurotoxic substances causing Neurotoxicity
LEARN MORE
University of Cambridge | University College London | Max Planck Society | University of Oxford | University of Edinburgh | Imperial College London | University of Bonn | University of Amsterdam | University of Bristol | Karolinska Institute | University of Gothenburg | University of Milan | VU University Amsterdam | Keele University | Plymouth University | Bournemouth University | University of Sheffield | Nottingham Trent University | University of Birmingham | Oxford Brookes University | University of Nottingham | UCL (University College London) | King's College London, University of London | University of Bordeaux | University of Pierre and Marie Curie | Brain and Spine Foundation | Bristol university | Inserm - French National Institute of Health and Medical Research | Netherlands Institute for Neuroscience | Utrecht University | Leiden University | University of Groningen | Radboud University | Maastricht University | Irish Institute of Clinical Neuroscience | Dublin Neurological Institute |
Johns Hopkins School of Medicine | University of California San Francisco | University of Pennsylvania | Washington University | University of California San Diego | University of California Los Angeles | Harvard University | Yale University | University of Pittsburgh | Vanderbilt University | University of Chicago | Duke University | Columbia University | University of North Carolina Chapel Hill | New York University | Emory University | New York University | University of Washington | University of Southern California | Boston University | Baylor University | Yale University |
National University of Singapore (NUS) | The University of Tokyo | National University of Singapore (NUS) | Kyoto University | University of Hong Kong (HKU) | Peking University | Seoul National University (SNU) | Peking University | National Taiwan University (NTU) | Tsinghua University | Osaka University | The Chinese University of Hong Kong (CUHK) | Fudan University | The Hong Kong University of Science and Technology (HKUST) | Taipei Medical University | Mahidol University | KAIST - Korea Advanced Institute of Science and Technology | Yonsei University | Shanghai Jiao Tong University | Nanyang Technological University (NTU) | Chulalongkorn University | Tohoku University | Kyushu University | Nagoya University | Sungkyunkwan University | Hokkaido University | University of Science and Technology of China | Pohang University of Science and Technology (POSTECH) | Korea University | University Sains Malaysia (USM) | University of Delhi | University Putra Malaysia (UPM) | Indian Institute of Technology Bombay (IITB) | University of the Philippines | Kyung Hee University | National Yang Ming University|
Carleton University | University of Calgary| Dalhousie University | Western University (Ontario) | Brock University | Laurentian University | Brock University | University of Alberta | University of Guelph | McMaster University | The University of Winnipeg | Concordia University |
Top Neurology Societies and Associations
European Academy of Neurology | European Brain Council | European Federation of Neurological Societies | European Parkinson's Disease Association | Parkinson's UK | Society of British Neurological Surgeons | The Swedish Parkinson Academy | UK Synaesthesia Association | Alzheimer's Society – United against dementia | Alzheimer's Research UK | Alzheimer Europe | Alzheimer Society of Finland | Alzheimer Portugal | Czech Alzheimer Society | Alzheimer Society of Ireland | European Alzheimer's Disease Neuroimaging Initiative | Alzheimer's New Zealand | Dutch Neuro federation | Dutch Association of Neurology | Dutch Society of Pediatric Neurology | Dutch Society for Movement Disorders | NAI - Neurological Alliance of Ireland | SINS - Italian Society for Neuroscience | International Society of Neuroimmunology | Association of British Neurologists| European Pediatric Neurology Society |
American Academy of Neurology | Epilepsy Association For Central Florida | American Board of Psychiatry and Neurology | American Epilepsy Society | National Institute of Neurological Disorders and Stroke | American Osteopathic Board of Neurology and Psychiatry | North American Neuromodulation Society | Society for Neuroscience | Alzheimer Association | American Association of Neurological Surgeons | American Headache Society | Society for Neuroscience | American Association of Neuroscience Nurses | Society for Behavioral and Cognitive Neurology | Society of Vascular and Interventional Neurology | The Florida Society of Neurology | American Society Of Spine Radiology | American Society of Neurorehabilitation | American Neuropsychiatric Association | American Brain Foundation | The American Society of Neuroimaging | Massachusetts Neurologic Association | American Association of Neuromuscular & Electrodiagnostic Medicine| North American Neuro-Ophthalmology Society | American Neurotology Society | American Board of Psychiatry and Neurology | Academy of Neurologic Physical Therapy | Neurocritical Care Society | The Pan-American Federation of Neurological Societies | Professional Stroke Organizations | American Medical Association |
Asian Australasian Society of Neurological Surgeons | World Federation of Neurology | Neurological Society of India | Indian Academy of Neurology | Indonesian Neurology Association | Asian Society Against Dementia | Chinese Stroke Association | Chinese Society for Neuroscience | Chinese medical association | Alzheimer's Disease Association, Singapore |
AstraZeneca | Fujirebio Europe | Galen Limited| Bristol-Myers Squibb | OncoVison | Intento SA | Brainomix | reHaptix GmbH | Mintlabs | Advanced Accelerator Applications | To – BBB | DIVIDAT GMBH | Santhera Pharmaceuticals| Avergen | BioCrea | Vasopharm | BTG plc | Neurim Pharmaceuticals | Newron Pharmaceuticals |
Teva | Biogen | Novartis | Janssen | Pfizer | Sanofi | Allergan | Takeda | Trevena | Medivation | AceIRx Pharmaceuticals | Selonterra | NeuroGenetic Pharmaceuticals | Neuropore Therapies | Neurocrine Biosciences | Denali Therapeutics | Cortexyme| Kezar Life Sciences | CANTA Bio | Aoxing Pharmaceutical | Cell>Point | NeuroSearch | Karuna Pharmaceuticals | Santhera Pharmaceuticals | EIP Pharma | Euthymics Biosciences | ADispell |
Qilu Pharmaceutical | Eisai | Rongchang | China Chemical & Pharmaceutical Co. Ltd | Sun Pharmaceutical Industries Ltd.| Aurobindo Pharma | Torrent Pharmaceuticals | Cadila Healthcare | Piramal Enterprises | Glenmark Pharmaceuticals | Biocon | Harbin Pharmaceutical Group | China National Pharmaceutical Group | Sinopharm Group | North China Pharmaceutical Group Corp | China Nepstar | WuXi AppTec | Tong Ren Tang|
Jobs Opportunities in Neurology
Locum Consultant Neurologist | Sr CRA II - CNS - (United Kingdom) | Administration Specialist | Product Manager | Marketing - Student Placements 2018 | Clinical Trial Administrator | International Market Access Director | Neurology Consultant – Yorkshire Contract Clinical Project Manager | Acute Paediatric Speech and Language Therapist | Senior Account Executive | Senior Audiologist | Account Manager | Junior Specialist Doctors – Lower | Sister/Charge Nurse | Neurology SpR/Consultant – Norfolk | Trust Grade Doctor in Stroke Medicine | Clinical Sales Application Specialist - Blood Analysis | SMA Senior Medical Manager | Registered Nurse - Trustwide | Experienced Registered Nurse - Neurosciences | Sister/ Charge Nurse | Consultant in Diagnostic/Interventional Neuroradiology | Junior Specialist Doctor (Standard) in Neurology | Staff Nurse | Paediatric Department - Staff Nurse | Locum Band 6/7 Adults Speech and LanguageTherapist | Branch Manager/Sales & Marketing - Medical Technology | Consultant in Diagnostic/Interventional Neuroradiology | Senior Staff Nurse | Medical Manager | Medical Sales - Mobile Operating Theatres | Consultant Neurologist | Clinical Study Physician (Neurology) | Medical Manager – Neurology | Senior Medical Advisor – Immunology | European Medical Director – Psychiatry | Director of Clinical Research – Neurology | Senior Medical Manager, EMEA Neurology | Senior Medical Manager – Neuro |
Physician – Neurologist | Neurology Physician| Neurologist - UnityPoint Clinic - Multi-Specialty Clinic | Research Assistant | Neonatal Neurology Faculty | Neurosurgeon | Neurologist – Interventional | Subspecialty Academic Neurologist | Outpatient Neurologist| Neurologist - Willowbrook | Child Neurologist | Research Associate III - Neuroscience & Cell Biology | NeuroMuscular - Neurologist - St. Anthony Hospital | Stroke Neurologist | Neurologist - Headache Job | Neurodiagnostic Technician | Neurologist Physician Elizabeth, NJ Consultant | Research Associate III - Neuroscience & Cell Biology | Board Certified Neurologist | Veterinarian- Neurologist | Neurohospitalist Opportunity in Sunny Central Florida | Neurologist (Sunport) | Physician MD/DO In~Patient Neurologist | Neurologist- Mercy Hospital Jefferson, MO | Clinical Academic Movement Disorder Neurologist | Clinical Academic Movement Disorder Neurologist | Reading Physician – Neurologist | Neurologist Opportunity - Mercy Hospital Washington | Neurologist for West Palm Beach| Physician - Neurologist - Escanaba, MI | Neurologist- Allen Memorial Hospital | Medical Research Specialist | Neurologist-Vascular |Neurology Opportunity Orlando, Florida | Outpatient Neurologist - Northwest Neurology | Neurologist | Neurologist Physician San Francisco, CA Consultant | Neurologist – Neurophysiology | Neuromuscular Neurologist | Neurologist-Multiple Sclerosis Job | Neurologist – General | Neurologist – Neurophysiology | Cerebrovascular Neurologist | Instructor or Assistant Professor | Neurologist Physician Elizabeth, NJ Consultant | Neurologist – Pearland | Neurophysiologist - Jacksonville, FL| Neuroscience Intern | Neurologist - Central WI| Clinical Neurologist: Multiple Sclerosis and Neuroimmunology | Neurophysiologist - Jacksonville, FL |
Associate Consultant/ Consultant- DM Neurology | Consultant Doctor | Neuro Surgeon| Specialized and Super specialized Doctors | Associate Consultant | Neuro ICU/NCCU/Neuroscience Critical Care Unit-Nurse Manager | Orthopedic Neurology RN | Chief of Medical Staff | Pediatric Dentistry Consultant | Cancer Center Service Manager | Neuropsychiatrist | Stroke Neurologist | Research Associate | Researcher